Teen Traffic Violation Program
Barron County Restorative Justice
In this program, teens cited for traffic violations are given the opportunity to take ownership for their choices, learn the whys behind traffic laws and learn how their actions affect the community. Participants and their parents meet with a facilitator, police officer and community members.
In most cases, the police, DNR, municipal or circuit court will refer a teen to this program. Teens and their parents will receive a letter from BCRJP that outlines the specifics of the program including the date and time of the session they have been assigned to attend. During the meeting, participants and their parents have an open conversation with a police officer and community citizens. Officers have a chance to strengthen community relations as well as explain the process and circumstances that make their jobs stressful. Community members talk about the impact of traffic violations on the community. The teen participants are asked to discuss their driving violation, the impact their choices had on themselves and others, and on their future choices.
Following the meeting, the teen participant is required to write an essay and complete a minimum of six hours of community service. Participants have 15 days to complete the essay, which must include a summary of their offense, what they learned in the conference and researched statistics about traffic safety. Teens have 30 days to complete their community service hours at a site of their choice. The essays are shared with the police officers of the referring agency. After the sanctions are completed, the citation will be dismissed or reduced by the referring agency.
Teens must be 14 to 18 years old and enrolled in school to qualify for participation. The fee for this program is $60 and can be paid at the meeting. The program is currently held at our office in small groups. A parent or guardian is required to accompany participants under age 17. This program is held monthly. Participants who have not been vaccinated for Covid-19 are asked to wear a face mask as recommended by the Center for Disease Control. Please see our calendar or call for the next scheduled program date.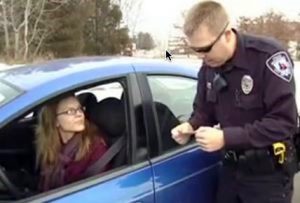 "I learned many new things during the meeting," a teen participant said. "An important thing I learned is that no matter how trivial a traffic law may seem, it's there for a reason. By making better choices, I especially reduce the risk of injury to any pedestrians."