Central Wisconsin, see how Goodwill Starts with You
When you shop at or donate to Goodwill NCW, you are directly supporting programs that improve lives. With every purchase and donation, your support helps make a life-changing impact on neighbors in your community across Central Wisconsin.
Meet Tina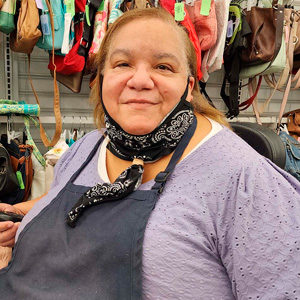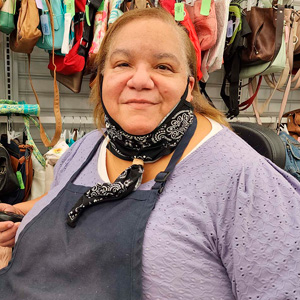 As a person who uses a wheelchair, Tina has overcome many barriers, including people making assumptions about her capabilities.
Thanks to opportunities to grow personally and professionally at Goodwill NCW, Tina is now helping others overcome hardships and live a full life.
"Tina's confidence has grown over time. She is a great example of someone who really believes in the mission. She has lived it and now wants to give back," said Matt Schultz, Goodwill NCW Employment Navigator at the Plover and Stevens Point stores.
Central Wisconsin Programs:
We provide pathways for people who are underserved, underrepresented or disadvantaged who have a goal of building job skills that lead to sustained employment and improved financial stability.
Mission Impact
Goodwill starts with YOU. One act – your support – springs into motion a Mission Impact felt by entire communities for generations to come.




Donations
Your 177,403 donations in Central Wisconsin – the equivalent of 7,096,120 lbs. – fueled job training and opportunities and kept items out of the landfills.
Job Training
Program participants received 10,196 hours of on-the-job training in your local Central Wisconsin Goodwill NCW stores helping them gain core job skills.
You make Goodwill's Mission Impact possible. Thank you!