Fox Valley, see how Goodwill Starts with You
When you shop at or donate to Goodwill NCW, you are directly supporting programs that improve lives. With every purchase and donation, your support helps make a life-changing impact on neighbors in your community across the Fox Valley.
Meet Jen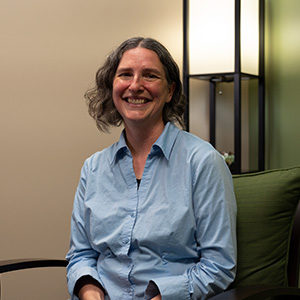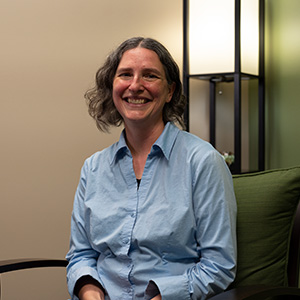 When Jen's children were young, she experienced a challenging time in her life. She needed to look for employment but was unsure what skills she brought to the workforce. Jen's search led her to Goodwill NCW. Throughout her 12-year career path at Goodwill NCW, Jen has grown professionally in ways she never imagined.
"To be able to have an impact on people's development and show them that they are valued is what makes working here so rewarding. If I can be a part of the mission and what we do to help folks for even a minute, that's just awesome," Jen said.
Fox Valley Programs:
We provide pathways for people who are underserved, underrepresented or disadvantaged who have a goal of building job skills that lead to sustained employment and improved financial stability.
Employment Navigator
Community Connections
Employment and Training
Group Supported Employment
Pre-Employment
Project SEARCH
Prosperity Center
Work Skills
Mission Impact
Goodwill starts with YOU. One act – your support – springs into motion a Mission Impact felt by entire communities for generations to come.




Donations
Your 347,995 donations in the Fox Valley – the equivalent of 13,919,800 lbs. – fueled job training and opportunities and kept items out of the landfills.
Job Training
Program participants received 34,523 hours of on-the-job training in your local Fox Valley stores and Goodwill NCW locations helping them gain core job skills.
You make Goodwill's Mission Impact possible. Thank you!