Goodwill NCW Practicing Sustainability Since 1902 Promoting responsible consumption and recycling
Our stores not only save items from the landfill, they also set sustainable practices that support our community.
Reducing inequality
People with disabilities and other barriers are given opportunities through our stores and community partnerships as we live out our mission of Elevating People by Eliminating Barriers to Employment. Protecting our planet
We continuously make changes to improve sustainability practices and reduce our carbon footprint.
Ensuring protection for the vulnerable
Through our mission and programs, we provide opportunities for individuals to achieve their full potential through skill building.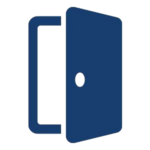 Opening the doors of opportunity for all
We provide opportunity to people who are disadvantaged and underserved building pathways to sustained employment and financial stability.