Practicing Sustainability Since 1902
Goodwill NCW promotes the use of secondhand goods and responsible recycling. Buying secondhand is a way of participating in the circular economy, and Goodwill NCW is a key player in aiding cycles of reuse. We approach sustainability from a people, planet and prosperity perspective.
Our sustainability efforts extend to fashion by giving new life to secondhand items, to leadership by investing in the workforce and upscaling for shared prosperity, to communities by providing social and economic opportunities for all and to ambassadorship by promoting responsible consumption, recycling and landfill diversion.
Goodwill NCW's sustainability efforts
Our sustainability efforts are in line with the United Nation's sustainable development goals to transform our world and joins the UN in imagining "the world in 2030, fully inclusive of persons with disabilities."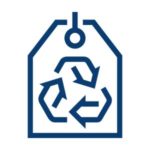 Promoting responsible consumption and recycling
Goodwill NCW's Impact
Our stores not only save items from the landfill, they set sustainable practices that support our community as well.
Sustainability in action:
Extending the life of used goods by promoting the responsible consumption of fashion through our stores.
Reducing plastic waste in our stores by eliminating single-use, non-biodegradable plastic bags as of January 2023.
Reusing donations support other nonprofits by giving eyeglasses to the Lions Club, unexpired food to local food pantries and more while diverting materials from the landfill.
Fueling small businesses by providing opportunities for resellers and entrepreneurs to find treasures and give them a new home.
Diverting 1,200 semi-trailers from the landfill yearly by pursuing post-retail sales with salvage vendors and recycling facilities. That's enough to fill Lambeau Field in Green Bay, Wis., 12 times!
Reducing inequality
Goodwill NCW's Impact
We are passionate about people and see individuals' abilities, help them to reach their full potential through the power of meaningful work and skill building and celebrate their achievements. People with disabilities and other barriers are given opportunities through our stores and community partnerships as we live out our mission of Elevating People by Eliminating Barriers to Employment.
Sustainability in action:
Community partnerships provide training and opportunities to at-risk youth, veterans and others through our work with Boys and Girls Club, Wisconsin Veteran's Village, Rawhide and more.

Goodwill Pathways help individuals build transferable employability skills based on their unique pathway.

Diversity, Equity and Inclusion (DEI)

efforts weave throughout our culture as we provide job training and opportunities to individuals with barriers within Goodwill and as we partner with community businesses

.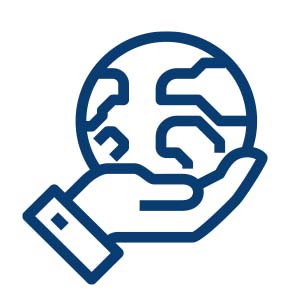 Protecting our planet
Goodwill NCW's Impact
We continuously make changes to improve sustainability practices and reduce our carbon footprint.
Sustainability in action:
Reducing emissions

by limiting transportation and warehousing of goods.

Reducing landfill usage by giving what doesn't sell in our stores another chance through our Outlet Store and Post Retail Sales.
Using recyclable storage materials for sorting and storing donations.
Ensuring protection for the vulnerable
Goodwill NCW's impact
Through our mission and programs, we provide opportunities to people with barriers to employment that help individuals achieve their full potential through the power of work and skill building, not only elevating themselves but contributing to their families and communities.
Sustainability in action:
Job-skills training programs help individuals prepare for and sustain employment.
GoodNeighbor provides emergency assistance to provide store merchandise through agency partners to help clients in need.
Skills to Build

offers training options to help individuals build soft, digital and employability skills.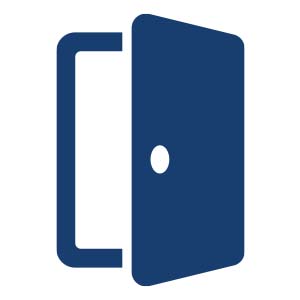 Opening the doors of opportunity for all
Goodwill NCW's Impact
As a nonprofit, Goodwill NCW exists to provide opportunity to people who are disadvantaged and underserved through job-training opportunities by building pathways to success and giving individuals a sense of pride and dignity.
Sustainability in action: