Video Block
Your donations provide employment opportunities
Goodwill donation drop-off
Since 1971, Goodwill NCW has been using the community's generous donations to make a life-changing impact on the people we serve across 35 counties in north central Wisconsin. The donations are stored and merchandised for sale in our retail stores and training centers, providing meaningful job-skills training and employment opportunities, and the resources generated through the sale of donated merchandise are invested in our people, community, mission and future. Thank you for making it all possible!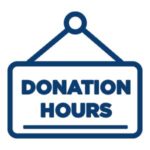 DONATION HOURS

Store locations:
Mon. – Sat. 9 a.m. – 8 p.m.
Sun. 9 a.m. – 7 p.m.
Donation Express locations:
Daily 9 a.m. – 6 p.m.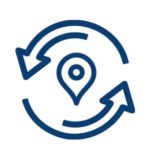 WHERE TO DONATE

Your donations fuel our mission and make a difference. Thank you for your ongoing support.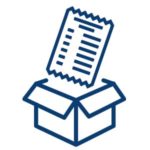 DONATION RECEIPT

Keep track of the fair market value of your donations if you itemize deductions on your federal income tax return.
Goodwill donations
Goodwill NCW appreciates your donations of clothing, shoes, housewares, jewelry, books, furniture, toys and more. Your generous Goodwill donations fuel our mission of Elevating People by Eliminating Barriers to Employment.
This is not a complete list; please ask a Goodwill team member about any item you think is questionable.
We do not offer donation pickup at this time.
We are unable to accept some items because they:
Contain hazardous material that is dangerous to our team or costly to dispose of.
Are too heavy or bulky for our team to handle.
Have been recalled by the Consumer Product Safety Commission.
Items we aren't able to accept include:
Large appliances such as air conditioners, dishwashers, microwaves, stoves, any fueled equipment
Large furniture such as mattresses, pool tables, metal desks (Menomonie and Tomah are unable to accept any furniture donations.)
Baby gear such as baby swings, car seats, cribs, strollers
Large exercise equipment such as treadmills, trampolines, weight benches
Large electronics such as copy machines, TVs
Building materials such as carpeting, plumbing fixtures, swing sets, windows, doors
Weapons such as guns, ammunition, swords
Hazardous liquids and materials such as inflammables, poison, batteries and prescription drugs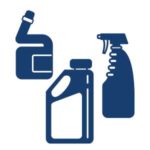 WISCONSIN CLEAN SWEEPS

Contact your local hazardous waste/recycling center or landfill for advice on how to dispose of materials safely.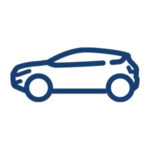 DONATE A VEHICLE

Want to donate a car, truck, SUV, van, RV, boat or motorcycle? Goodwill NCW accepts working and nonworking vehicles and offers free towing calling 877-731-6011 or visiting vehicles for charity.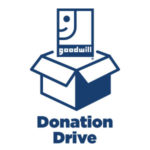 DONATION TOOLKIT

Donation drive tools to get you started. Find everything you need to know on organizing a successful event, spreading the word and thanking your donors.