Good Points Reward Program
Earn points as you shop while making a difference in your community.
What is the Good Points reward program?
Good Points reward program is our way of rewarding loyal customers. Earn one point for every dollar spent on donated merchandise in our stores. Once you reach 100 Good Points, you earn a $5 reward toward your next purchase. Money spent at Goodwill NCW retail stores and training centers funds our programs and services throughout our 35-county region.
Is there a way to track the impact of my purchases?
Your purchases fuel our mission. Participating in the Good Points program helps you track how your purchases throughout the year add up to provide hours of skills training to individuals across our communities in real time!
As you reach new milestones, you unlock new status levels. With every new level you reach, you'll receive a digital recognition badge that you can share to show others you care about the impact you are making to help divert items from landfills and support people who are underserved, underrepresented or disadvantaged who have the goal of building job skills that lead to sustained employment and improved financial stability.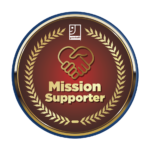 MISSION SUPPORTER

Your purchases provide 5 hours of skills training contributed in the calendar year.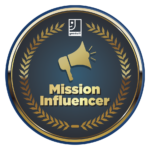 MISSION INFLUENCER

Your purchases provide 10 hours of skills training contributed in the calendar year.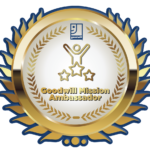 MISSION AMBASSADOR

Your purchases provide 20 hours of skills training contributed in the calendar year.
*Please note: Every January 1, your impact hours refresh to zero for the new year.
How does it work?
You can sign up online or by visiting your local Goodwill NCW store to sign up for Good Points.
Provide your phone number and email address to the cashier upon sign-up and receive your Good Points card. Every time you make a purchase, your current points balance will appear at the bottom of your receipt and will also display in emails you receive from Goodwill NCW.
Perks of the reward program
Sign up with your email address and:

Earn your first $5 reward by completing your online profile.
Specify your birthday in your online profile and receive a $5 gift during the month of your birthday.
Track your impact as you shop through the year and receive recognition badges via email for becoming a Mission Supporter, Mission Influencer or Goodwill Mission Ambassador!
Sign up for Good Points Online
Sign up today and get rewarded for helping fuel job skills training in your community for purchases of donated goods from Goodwill NCW.