DIY Hand Warmers with Flannel Shirt Project Steps
Winter weather can chill you to the bone, especially here in Wisconsin, but you're in luck because we have a simple DIY project for homemade hand warmers featuring a flannel shirt from Goodwill. With only six items needed, you can easily DIY these yourself.
Here's what you need:
Shirt
Pins
Rice
Thread
Scissors
Sewing Machine
Start by selecting a shirt you'd like to use as the fabric for your hand warmers and select where you'd like to cut your squares.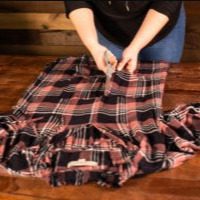 Cut the material into four square pieces and trim the edges to remove any stray threads.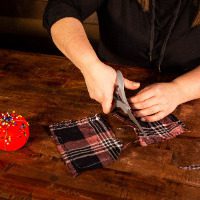 Gather your pins and start by pinning the edges together (wrong side of the fabric facing out) and leave a small hole at one of the corners. This is where you'll fill the hand warmer with rice later.
Prepare the sewing machine and sew the edges together. Be sure to remove the pins one at a time as you sew around the edge of your fabric.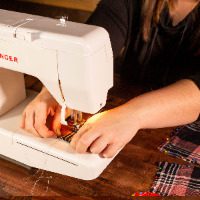 Trim the edges around the seams and pull the fabric right side out through the small hole that you left in the corner.
Use a funnel or make a funnel with a piece of paper and insert it into the small hole in the corner. Fill the hand warmer with rice.
Stitch the hole together by hand with a needle and thread and you're ready to use them!
When heating the warmers, simply heat them in the microwave for 1 minute and enjoy some toasty warm hands or feet on cold winter days.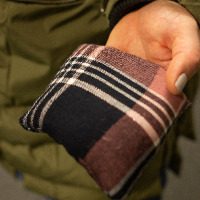 Whether you love thrifting for the thrill of the hunt, to feel good about helping others or to help keep items out of the landfills, you'll find 1,000s of new items daily.
Find your local Goodwill NCW store