With the fall semester quickly approaching, it is time to get organized and prepared for life on campus. I always loved heading to my local Goodwill before a new academic year or semester to freshen up my wardrobe and pick up a few must-haves. You just can't beat the unique variety or the prices.
If you are heading back to college this year or are new to campus life, read on for 5 back-to-college essentials to thrift to add to your thrift shopping list.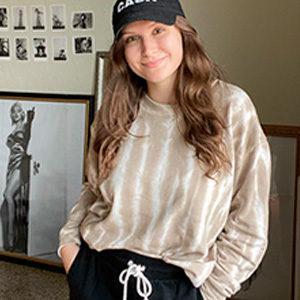 Loungewear
Let's be honest: Nobody is dressing too fancy for an 8 a.m. lecture or maybe even an afternoon class. Joggers, sweatshirts, leggings and other loungewear create the perfect outfits to study and relax in. Personally, I like to elevate my "lazy" looks with simple jewelry pieces. Sometimes I'll even add a hat or other accessories to spice it up a bit. You can be cozy and fashionable!
On-the-go bag
It's nice to have a staple bag that fits all of your class-to-class essentials. You can search your local Goodwill for tote bags, backpacks and oversized purses that fit your style. Be sure to look for a wristlet or wallet, too, that can hold your ID, cash, cards, etc.
Interview outfit
I recommend having a pair of dress pants and a blouse somewhere in your college closet. You never know when your college will host a job fair or when you will interview for your dream internship or job. It is good to be prepared!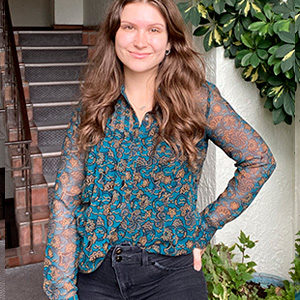 Raingear
A simple rain jacket, pair of rainboots and an umbrella are great items to have in case of a rainy day on campus. Trust me, walks around campus feel way longer if it's pouring and you don't have anything water resistant on.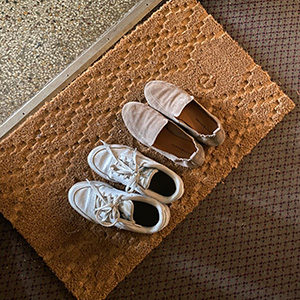 Comfy shoes
If you are on a large campus, comfy shoes will be an absolute necessity. Tennis shoes are perfect for day-to-day wear. Ballet flats can be just as comfortable, and they can dress up an outfit.
Whether it's your first year at college or your last, happy back-to-school season! I hope this list of 5 back-to-college essentials to thrift helps you to and get ready for a successful year ahead.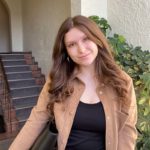 About Megan Roshak: A lifestyle blogger from Green Bay, Megan loves style, a good deal and supporting her local Goodwill. You can find her on Instagram @megan.roshak.