When buying a used bike, there are a few key things that you should look for to ensure that you are getting a good deal. With National Bike to Work Day on May 19, now is the time to hop on a bicycle and leave your car parked. Shopping at your local Goodwill is the best way to stretch your budget and find awesome goods. Read on for tips on some of the most important things to consider when buying a bike.
Frame: Be sure to look over the frame and fork, checking for cracks, dents, or heavy amounts of rust. Surface rust can be easily repaired, but substantial amounts or holes are a sign of the frame weakening.
Wheels: While wheels and tires can be replaced, it can add to the cost of the bike. Be sure the wheels are not bent or do not have broken spokes. Check that the wheels spin smoothly. Tires are not as expensive as wheels to replace but watch for cracks and bulges to avoid that added cost.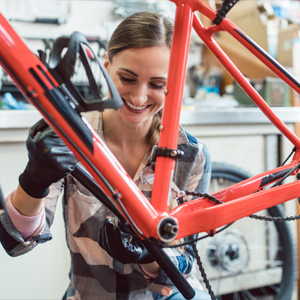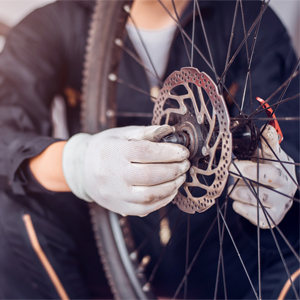 Brakes: Brakes are a critical safety feature on a bike, so it is important to ensure they are in good working order. Test the brakes to make sure they are responsive and effective. Look for signs of wear on the brake pads, and make sure they are not worn down too much. To check the pads, grab the front brakes and try to move the bike, if the wheel moves, they may need to be replaced. Do the same with the back brakes.
Chain & Gear: If the bike has gears, test them out to make sure they shift smoothly. Look over the chain for slack. Too much slack and the chain will fall off while riding. Switch through the gears, if equipped, to make sure it shifts as it should.
Bike fit: Another consideration is the bike fit. Try it on for size to see that it fits you well or if it can be re-fit to your height and reach. If you are unsure check out Bicycle Guider, which gives five methods to narrow down your perfect bike.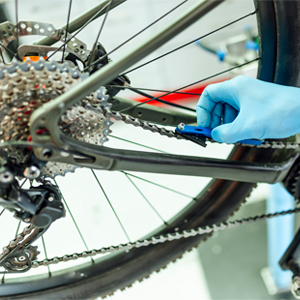 Buying a used bike can be a great way to save money. But it is important to do your due diligence to ensure that you are getting a good deal. By inspecting the bike, you can make an informed decision and avoid any extra costs down the road.