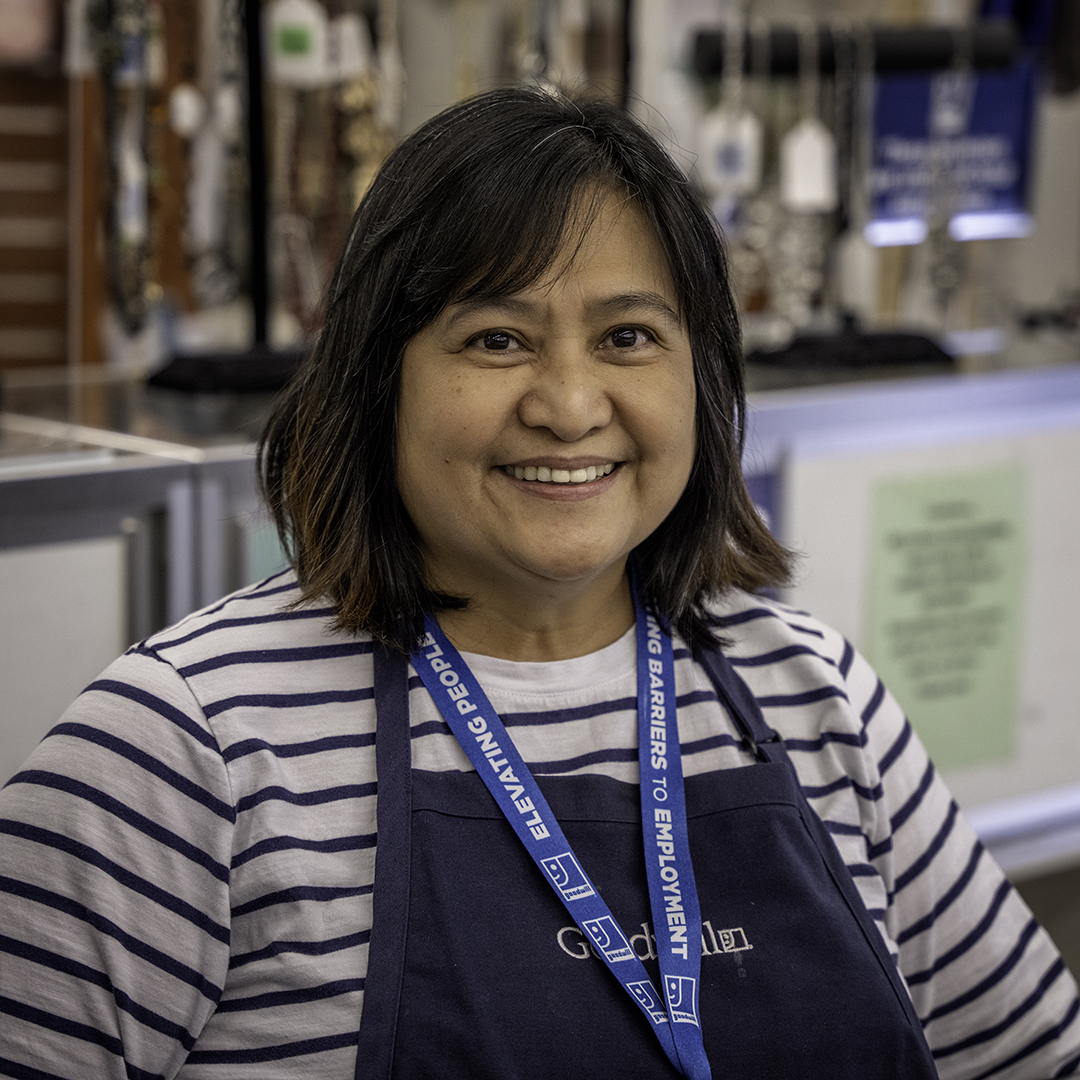 Thess was ready to work again in a position where she was able to help others after experiencing the loss of her husband. Joining the Manitowoc Goodwill team was an opportunity that fit what she was in search of at the time.
Originally from the Philippines, working at Goodwill has helped Thess become fluent and more comfortable speaking English. She has enjoyed getting to know the Manitowoc community through her role, and she loves the familiarity she shares with some of the regular customers.
"We say hello and know each other by name," she said. "Our customers have giving hearts."
"Being part of a team where I feel valued and appreciated is nice," she said. "We all help each other out."
Thess has developed new skills and knows how to do many roles across the store. She can cashier, organize softlines, restock and set up displays. She enjoys working for an organization whose programs and proceeds go to a good cause and benefit people who need the support.
"Thess has shown us despite living with a barrier, it doesn't define what you're capable of," said Mandy, Production Team Leader.