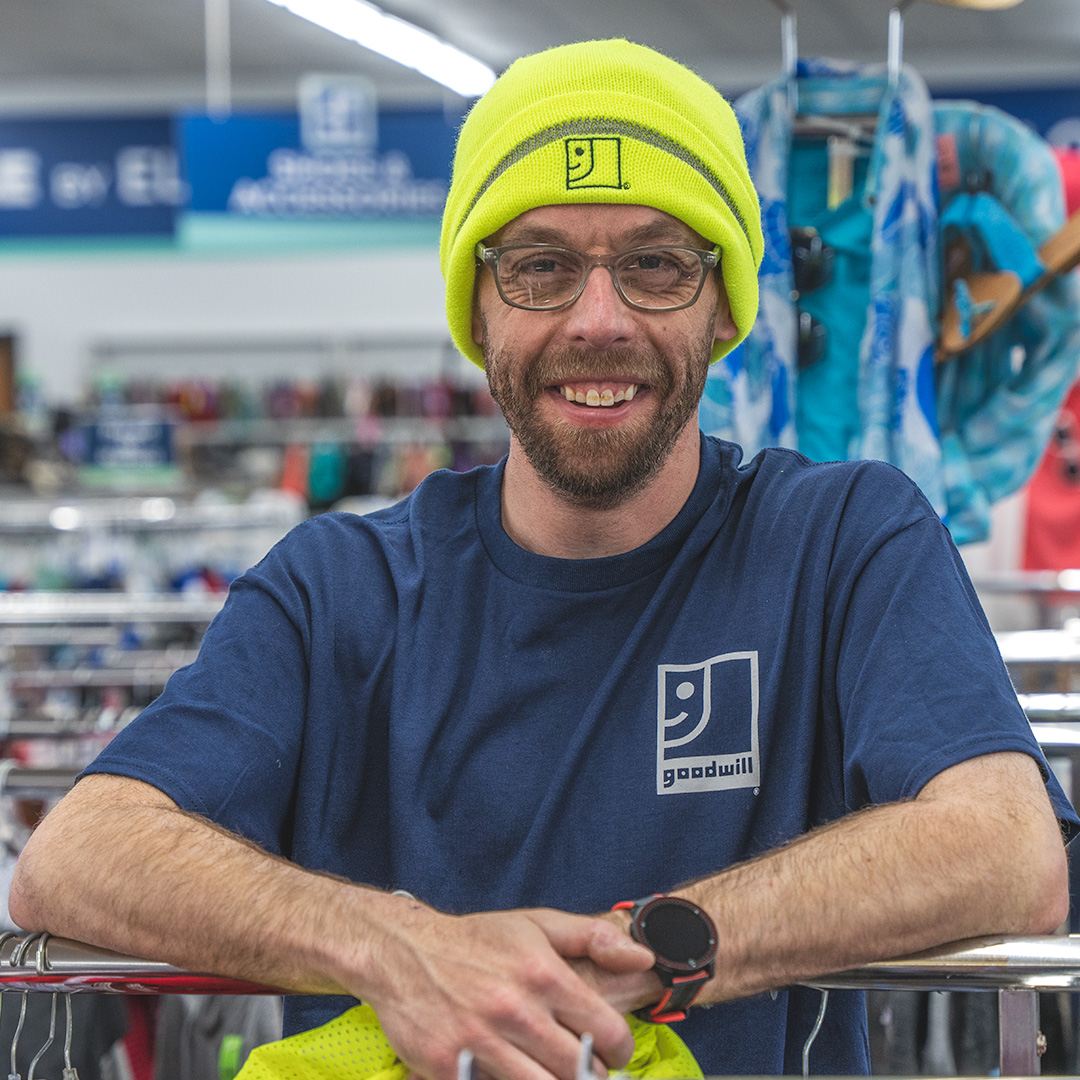 Aaron has been a team member at the Ashwaubenon Goodwill for the last 10 years after coming to Goodwill in 2012 as a program participant before being hired.
Aaron started as a part-time donor greeter. Since then, he's been exploring his potential and learning new skills by taking on new tasks on the job, including training to become a runner for the Ashwaubenon Goodwill to bring racks of donated merchandise out to the floor.
"Training to be a runner is a huge step for him," said Christina, Case Manager of the Pre-Employment Training Program for the Green Bay market.
When Aaron first joined the team, he was shy and would get frustrated easily. He was unsure of what needed to get done unless exact instructions were provided.
"Now, if something needs to get done, Aaron notices it and steps in to help," Christina said. "It's great to see his independence grow to the point he knows what needs to get done now without as much coaching. He also has become more understanding and patient with himself."