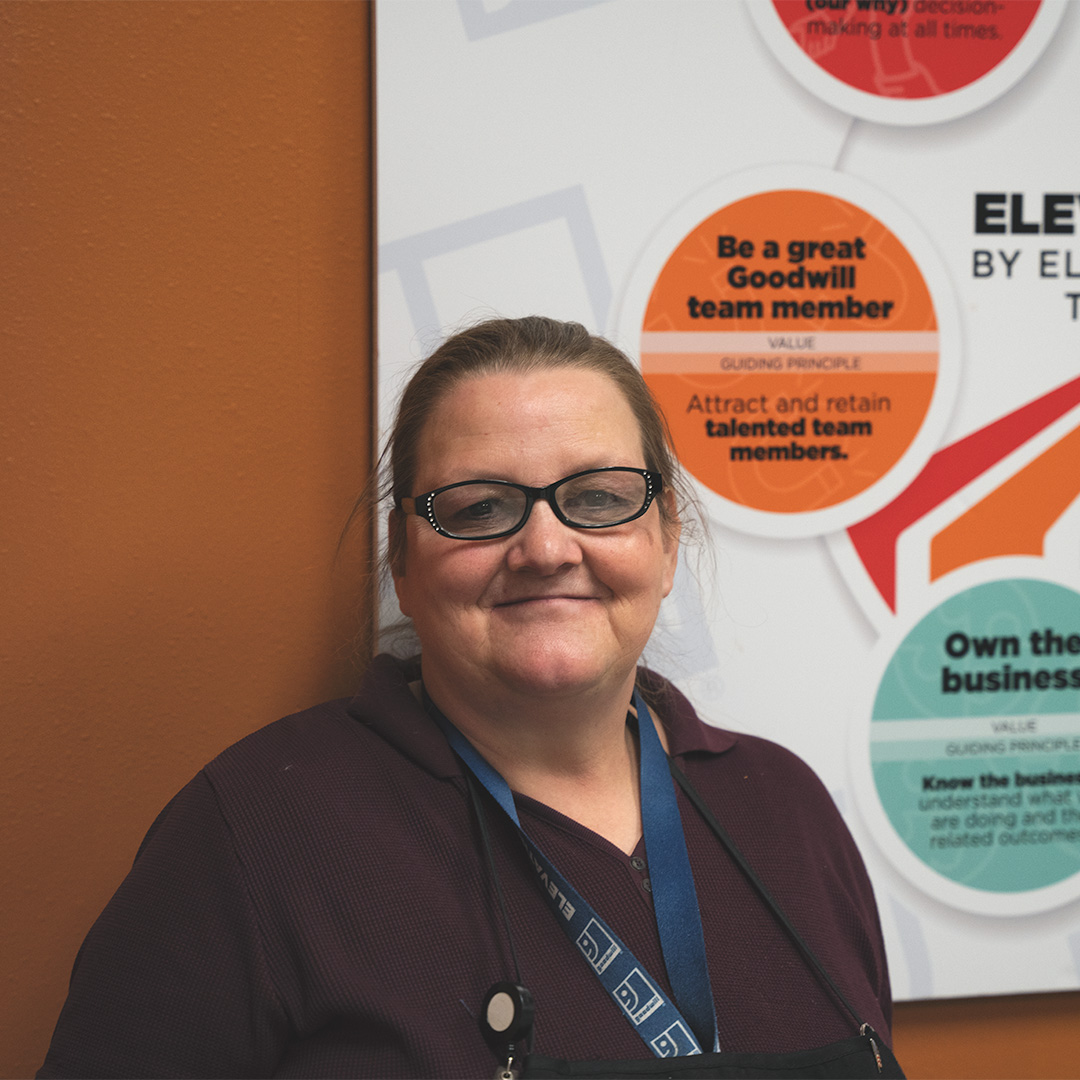 Yvonne has been part of the Marshfield Goodwill team for the past 26 years and is always willing to share her knowledge, tips and tricks she's picked up over the years with new team members.
"I was referred to work at Goodwill through a work program in the mid '90s," Yvonne said. "I pretty much had zero work experience at that time except for a paper route and helping out my dad sometimes." Although Yvonne is officially a Senior Production Specialist who often works with donations in the back area of the store, customers also can see her out on the floor, jumping in wherever she's needed to help her team.
"I like to learn new things," Yvonne said. "Plus, I like to work out front sometimes because then people remember I'm still here and didn't disappear." "Her experience and willingness to be flexible make her a valuable resource for training and filling in wherever coverage is needed most," said Holly, Customer Experience Team Leader at the Marshfield Goodwill. Yvonne participated in the original ribbon-cutting of the store's grand opening, which she still keeps a picture of at work. Over the years, she has come to be recognized as one of the "main faces" of Goodwill in the Marshfield area and is known by the team as being outgoing, upbeat and friendly, making everyone feel welcome. "She has a big heart and cares for our team members, program participants and customers," Shift Leader Dan said.
"I love my job, coworkers and our customers," Yvonne said. "That's what keeps me here."