Flannel — that '90s fashion statement that never went away completely — has made a comeback in recent years. And it's easy to see why. Warm and cozy, flannel is the perfect garment that can be styled in endless ways.
Flannel doesn't get enough credit for its versatility and the variety of ways in which you can wear it, such as skirts, scarves, dresses and leggings. Here are ways to wear flannel and embrace your love for this fabric.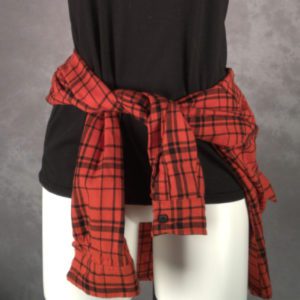 Around the waist
Let's start with the classic '90s look. Grab any shirt — solid or your favorite print tee — and a pair of jeans. Tie your flannel around your waist, put on a pair of vintage Converse Chuck Taylor high-tops and you're set. Despite how old-school this look is, the appearance, when done correctly, never fails to fascinate.
Coordinated pants
When in doubt, color coordinate. Grab a flannel that has a specific color you love or similar shade and pair it with the same color pants. Think monochromatic. You also could look at the colors that are on the flannel and pick out one of the accent colors in the stripes and wear matching pants.
White tee
For a cool and very casual look, simply pair an oversized flannel shirt over a V-neck white tee. This is a classic look that always looks good. Options about with this classic look — tucked-in flannel or untucked, button up or unbuttoned. You can pair them with jeans for a casual look or dress pants for a more professional look.
Athleisure wear
Athleisure wear has become a wardrobe staple. These versatile pieces can go from the couch to the gym and even to the office. Grab some athleisure wear, joggers, leggings, shirts or tanks and pair with either a buttoned or unbuttoned oversized flannel.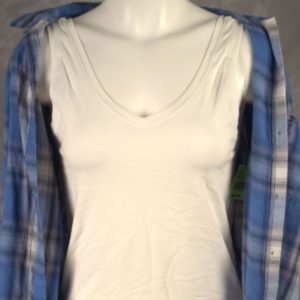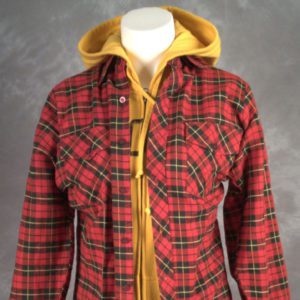 Cardigan, hoodie or sweater
When the weather gets cold enough, grab your favorite hoodie or cardigan and put an oversized flannel over it. It is also worth noting that you can wear a cardigan or a sweater over your flannel for a cozy-yet-professional look.
Leggings
An easy way to embrace flannel is to wear it with a comfy pair of leggings. The trick with leggings is to use oversized flannel shirts. Or grab a flannel dress and wear with a pair of leggings.
Bleached flannel
This super-trendy look is an easy do-it-yourself project that typically involves bleaching the bottom portion of the shirt. Check out this post on how to bleach flannel.
If your adoration of flannel runs deep, here are a few bonus ways to complete your look.
Sheets and blankets
If you are lucky enough to find a flannel blanket, grab it. They sell fast! These comfort items will keep you warm no matter the weather.

Photo credit: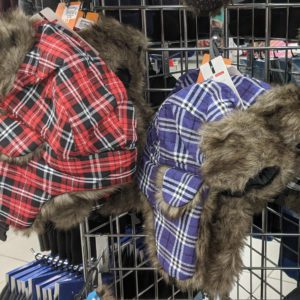 Hats and socks
When the temperatures only reach into the single digits, getting a warm hat is essential. You can even grab some flannel socks that match your shirt.
Handwarmers
Check out these DIY handwarmers made from flannel. You only need a few supplies to create these homemade handwarmers.
Masks
After you are done making those handwarmers, don't throw away that flannel. Use part of it to create a face mask. According to MIT Medical, a single layer of flannel made of 65% cotton and 35% polyester blend outperformed various other two- and three-layer masks made of a single material. Be sure it is well-fitted to be effective.
Get creative in repurposing and reusing flannel — throw pillow, cup cozies for your coffee in the morning or an ice-cold beverage at the end of the day, reusable napkins, headband, the list goes on. Stop into your local Goodwill and grab some flannel while supporting your local community.