Welcome to the world of timeless fashion, where classic styles are making a comeback in the modern era. Let's explore five iconic vintage fashion trends that have resurfaced and captivated the hearts of today's trendsetters, that I personally am on the lookout for.
Corduroy
Looking like little cords laid out next to each other, corduroy was a very popular and distinct textile for all sorts of clothing starting in the 1950s and reaching its peak popularity in the 1970s. Recently, it has made a huge comeback in the latest fashion trends for the younger generations. Corduroy can be made into pants, shirts, jackets, bags, and many other fashionable items. This textile is so versatile that it can fit into any fashion style across the fashion community.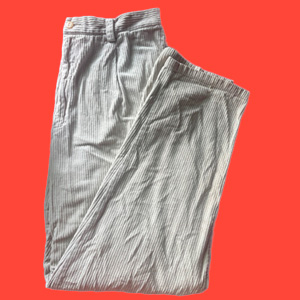 Vintage Denim
Denim remains a constant presence in fashion trends, with recent styles like oversized jeans, mom jeans, bell bottom jeans, and ripped jeans gaining popularity. Baggy clothing, inspired by "streetwear," has become a hit among the younger generation, with people intentionally buying pants that are too big and cinching them at the waist for a trendy look. Bell bottom jeans, which were a fashion sensation in the 1960s, encompass various styles such as boot cut, flared, and sailor cut. Ripped jeans, a recurring trend, are particularly favored in pants, coming in a variety of styles and cuts, showcasing their enduring popularity.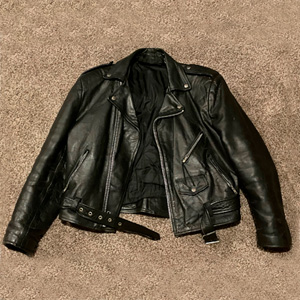 Leather Jackets
They just don't make leather jackets like they used to! Where timeless style meets rock and roll allure, leather jackets were once a favorite among 1920s bikers and soared to fame in the 1950s, thanks to the silver screen's influence. Fast forward to the 1970s, they became a fashion sensation, worn by iconic artists like David Bowie, Joan Jett, and Michael Jackson. Want to know if your jacket is a vintage gem? Look for clues like a cotton lining, instead of a polyester one and superior quality and grade, making vintage leather jackets stand the test of time with unmatched durability.
Big Coats
Layers, layers, and more layers! From timeless trench coats to trendy puffer jackets, edgy bomber jackets to polished blazers, these classic styles have been adored since the 1920s and continue to reign supreme in the 2010s-2020s. Versatile and chic, they effortlessly elevate any outfit, making them a must-have in every fashion lover's wardrobe for both style and warmth, no matter the occasion.
Platforms 
Paired well with bell bottoms, platform shoes have risen from the dead. Found in tennis shoes, boots, and even sandals, platforms can go with any style and aesthetic, and any type of weather. Starting out their popularity in the 1930s, they reached their peak in the 1970s when disco was king. Both men and women would wear high-heeled platform shoes and boots to boogie in. Some disco era platforms even included a live aquarium or blinking lights! Platform sneakers made a comeback again in the 90s thanks to the popularity of the Spice Girls. These classic shoes are so much fun, so if you see them at your next trip to Goodwill NCW in your size don't hesitate to snag them up!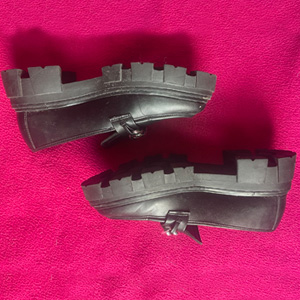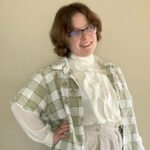 About Madison: A junior at Appleton North High School, is a thrifting enthusiast who loves exploring secondhand stores with her friends in search of unique and vintage finds. When she's not hitting the racks, she enjoys indulging her baking skills, whipping up delectable sweets for herself and others.