Add some fun flair to your organizational efforts with these fun DIY pompom baskets!
DIY Pompom Baskets Project Steps
Supplies needed:
Thrifted baskets
Pompom maker
Yarn
Scissors
For this basket, we created pompoms in a variety of colors. You could choose to do the same or keep your pompoms all one color, such as a neutral to match your style or a bright choice to bring life to your room.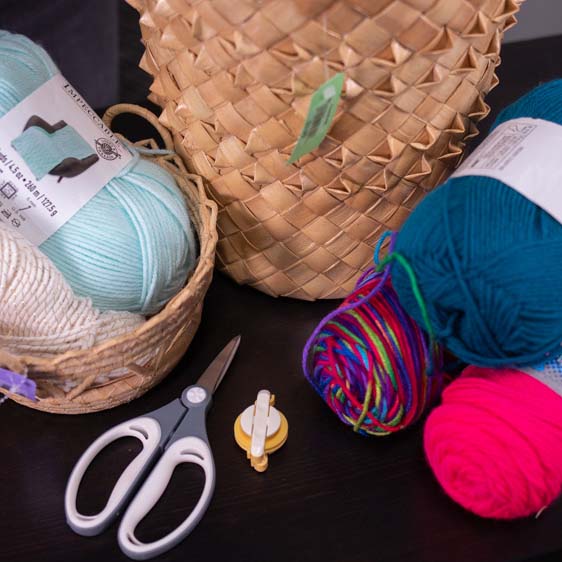 Grab your pompom maker and begin wrapping yarn for your pompoms. Wrap around the sides of the pompom maker and securely tighten with extra yarn. Remove the pompom and shape with your scissors to create a fluffy pompom. Note: If you do not have a pompom maker, there are tutorials on YouTube to help you make them with supplies you can find around your house.