Treasure hunting
Would you consider yourself a treasure hunter? Are your eyes always peeled, waiting for the next best thing? If you answered yes, this is the perfect blog post for you. Here at Goodwill NCW, we value all treasures and embrace the thrill of the hunt.
Think outside of the box
You may be wondering, what is the best way to find hidden treasures while thrifting? One of my best thrifting tips is to have an open mind. Be open to unexpected objects and pieces of clothing. Maybe you will find your next beloved winter coat in the middle of June. Sure, you won't need it for a few months, but you'll be glad you picked it up when the snow starts to fall.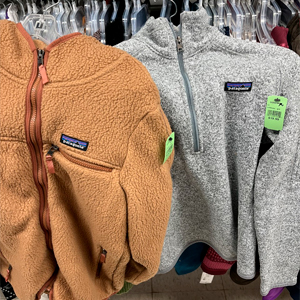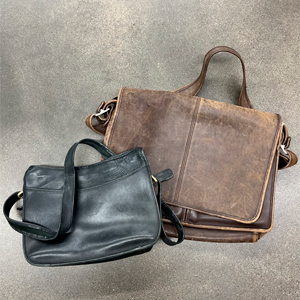 Don't be afraid to explore
Another way to find unexpected treasures is to make sure to look in all the sections and rows. Many of the Goodwill NCW stores offer a boutique section in their stores, and this is the perfect place to look when you start your thrifting escapade. A lot of the best items get placed in the boutique sections. It also never hurts to swing through all of the store's aisles, even if you don't necessarily need another purse, tank top, or mug!
My best finds
I will never get sick of the thrill that comes from picking up my new favorite item. There is nothing like the surge of pure joy that flows through your body when you pick up an item that you never knew you needed. Some of my best finds include a pair of Ariat boots, a Nascar jacket, and a Tory Burch purse.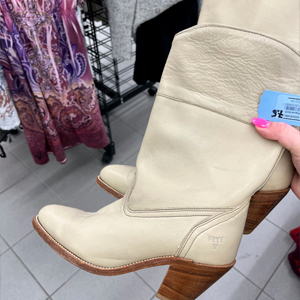 How to showcase your hidden treasure
Just as important as finding the treasures is, it is equally important to showcase your newly found treasure. Your treasure should have the space to shine and take up space in your home. If you feel like you have too much clutter preventing your new treasure from shining, Goodwill NCW can help with that, too. Drop off your unwanted items at your nearest Goodwill NCW to give someone else the opportunity to love and enjoy your items that no longer serve a purpose. And you never know, maybe you'll do a quick loop in Goodwill after dropping your items off and fall in love with your next treasure.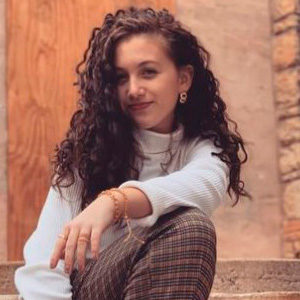 About Brooke Nelson: Brooke is a student at UW-Stout who has a passion for fashion and a knack for thrifting. You can find her on Instagram @brookeenel