It's the most wonderful time of the year and a wonderful season of style. At your local Goodwill NCW, you can find everything you need to get ready for the holidays; including festive outfits. Keep reading for a few of my go-to holiday outfit ideas to thrift and items to be on the lookout for!
A Silky Staple
Silky blouses are a great option for any holiday event where you want a polished look. They can be styled in a variety of ways, depending on your personal aesthetic. Not to mention, you can find lots of different cuts and types of blouses at your local Goodwill.
I found a black cropped blouse on my latest thrift-shopping adventure. It features a tie in front and wide flowy sleeves. I paired it with a black tank top underneath, dark-wash jeans, and my favorite belt. To complete the look, I would throw on some basic booties or strappy heels.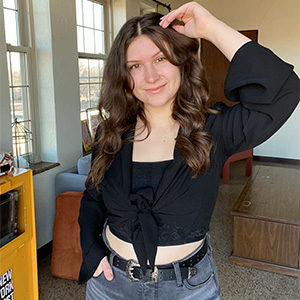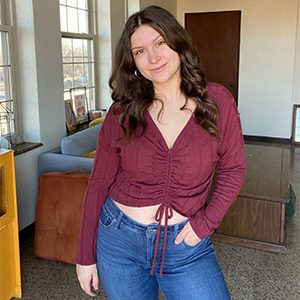 Color of the Season
When I think of a holiday color palette, I first think of rich red tones. Based on your complexion and color preferences, you can find a red that works for you! Maroon is the shade of red that I gravitate toward the most.
On your next thrift trip, be on the lookout for a red sweater or long sleeve that matches your style. Pair your newfound purchase with your favorite jeans for a simple yet festive outfit.
Cheers to a Shiny New Year
For New Year's Eve, you cannot go wrong with a silver or gold look (or even a little black dress). I scored a silver dress last summer while thrifting and have been saving it to ring in 2023. Simple sliver hoops, a denim jacket, and heels complement the dress well.
Side note: I know there's a big debate whether you should mix silver and gold. In my opinion, mixing metals can be very fashionable.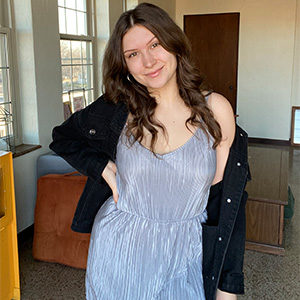 Happy holidays and happy thrifting!