When leveling up your wardrobe this winter, consider some of these easy options to keep you warm and fashionable all season long.
Jackets: Always check the jacket rack. See something you love? Buy it now and figure out what to pair it with later. If you find a pattern that appeals to you, you can breathe new life into a solid color shirt you already own at home by layering them together. Consider all of our options when browsing, including long coats, suit jackets, shackets (a.k.a overshirts or shirt-jackets) and vests.
Sweaters: A sweater is a great layering staple to have in your closet in winter. You can pair a sweater under a suit jacket and look oh so chic! Consider your sweaters the new "t-shirt layer" for this chilly season.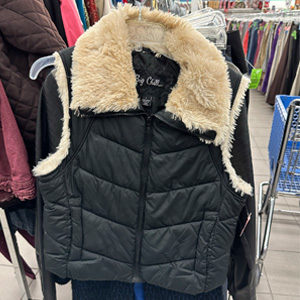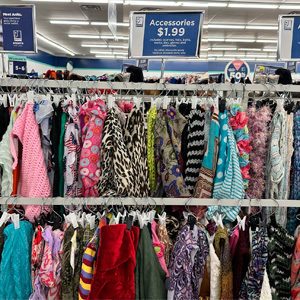 Scarves: Scarves never go out of style. You can easily add a pop of color by checking out our accessories. Scarves low-cost items, only $1.99 for donated accessories at Goodwill NCW, that can add a lot of character to any outfit.
Hats: There are so many fun winter hats to add to your wardrobe. Pick up more than one to add to different outfits. Choose a chic winter hat, a fun hat with a pom-pom, a slouchy hat… whatever complements your style of the day. With such an affordable item (especially thrifted), why not have more than one?
Socks & Tights: Don't be afraid to wear dresses in winter. Find yourself some tall socks to peek just above your boots for a warm, stylish look. Want total coverage? Grab some fleece-lined leggings or tights, add those socks if you're wearing boots, and confidently step outside! Your feet will thank you for the extra-warm additions.
Try one idea or practice them all to stay fashionably warm this winter!