Want to keep your date night plans fresh? Or need new ideas for date nights with your significant other or gatherings with your friends? Look no further than your local Goodwill. We'd to see you in our stores!
Plan a pop-o-matic game night
Grab a classic board game or two. Goodwill NCW shelves are full of options. Pick up some childhood favorites for each of your guests and be transported to the good old days. Try Operation, Candy Land, Sorry! or Trouble. Feeling adventurous? Find a new game to learn together.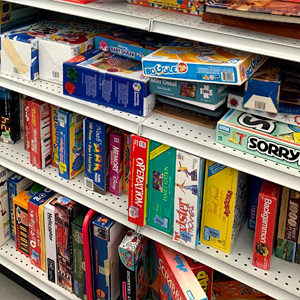 Get cozy during movie night
Sometimes sweet, simple ideas are just the right thing to make your loved one feel special. Host a cozy movie night in your own home. Find all these items at Goodwill NCW stores: A comfy blanket (new and used options), a bowl for popcorn and a variety of candies. Also, you can each grab a movie to watch from our wide selection for only $1.99.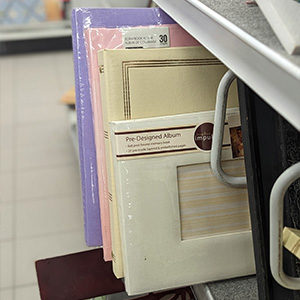 Take a trip down memory lane with scrapbooks and warm drinks
Visit our craft section and find items for making a scrapbook. Relive old memories as you create new ones scrapbooking together. Create a book about the two of you filled with tickets, photos, maps of places you've traveled together and other fun memories.
While you are exchanging stories with your partner, grab some mugs and enjoy hot chocolate or tea.
Earn a Michelin star in your restaurant at home
Grab a new-to-you cookbook and pick a recipe. Cooking can be an incredible bonding experience, as you try out sous-chef and head chef roles. Travel to exotic places in your kitchen by selecting a recipe from a faraway land. Consider picking a theme for your culinary adventures. Once your meal is ready, set the table, light some candles, sit down and enjoy each other's company—and the yummy food!
Pack up a picnic
Grab a basket from our wide selection, then pack up each of your favorite foods, plates, utensils, napkins, a blanket, and other picnic supplies. String your living room with lights and spread out the blanket to dine under a "starry night" or, if weather permits, head to a local park for an afternoon stroll and snack.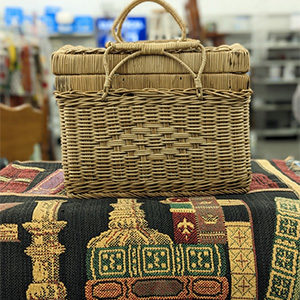 Try the Goodwill Challenge with your date
Use this viral-trending challenge if you plan on dining out: Each person wears a Goodwill-purchased outfit chosen by the other. Stick to a budget (for instance, $10 each). Increase the difficulty by adding extra rules, like only picking items from a certain decade or picking a color scheme.
Wishing you lots of fun as you create a special experience for your special person!