Hello, 2023! With the new year here, it's time to chat about new style trends.
Fashion Week gave us a lot of looks from which to derive inspiration. Of course, there were plenty of avant-garde (and potentially not functional) outfits, but there were some fashionable themes that we can all consider. The top five trends that I noticed were '90s grunge, denim everything, oversized blazers, sheer layers and muted tones. Let's break them down!
'90s Grunge
Think combat boots, fishnets and leather. According to Teen Vogue, the "era of dark grunge" is back. I find it exciting that this edgy style is in. It's time to be on the lookout for all-black clothing and accessories. Simple stainless steel or silver jewelry will complement this trend well.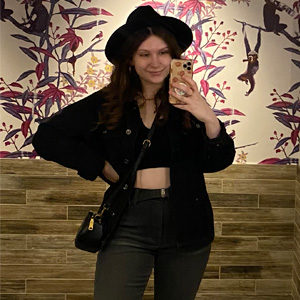 Denim Everything
You don't have to go full 2001 Britney Spears and Justin Timberlake on the red carpet to follow this trend, but you won't be judged for sporting a casual Canadian tuxedo. A solid pair of jeans and a relaxed denim jacket will be staples to thrift in 2023. I'd also recommend being on the lookout for any denim accessories like hats or bags.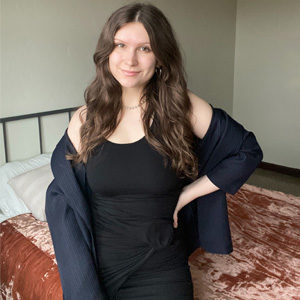 Oversized Blazers
Boxy blazers are great pieces to layer over crop tops, t-shirts or even dresses. To get the best oversized fit, I'd suggest looking for blazers that are 1-2 sizes larger than what you regularly wear.
Pro tip: Blazers with shoulder pads can create a structured look, but you can typically snip out the pads for a slouchier fit.
Sheer Layers
Lots of see-through outfits made it down the runway during fashion week. While not all the looks are explicitly repeatable, alterations can be made to rock sheer layers in your day-to-day. Sheer or netted tops can look great under a t-shirt or tank top. Or, bralettes make a great underlayer for coverage.
Muted Tones
Get ready for neutrals! Browns, grays, creams and blacks will all be in fashion, according to Byrdie. Personally, I am very happy with this trend since I wear a lot of neutrals. Also, getting on board with this trend is very easy ! Your local Goodwill NCW typically has color-coordinated racks to shop. On your next thrifting adventure, simply find your size and then look through the neutral colors.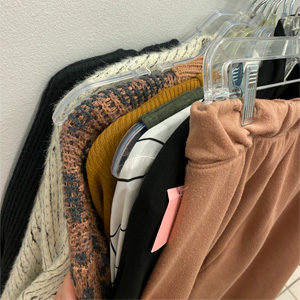 I'm excited to spot these trends in the new year and make them my own. As always with fashion trends, you can take what you like and leave what you don't. The most important thing is to wear what makes you feel confident this year!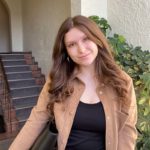 About Megan Roshak: A lifestyle blogger from Green Bay, Megan loves style, a good deal and supporting her local Goodwill. You can find her on Instagram @megan.roshak.