Interested in creating a unique picture frame using thrifted items from Goodwill NCW? Read on for everything you need to make your very own upcycled game-themed frame. Send us a message in the comments below if you have questions before you begin.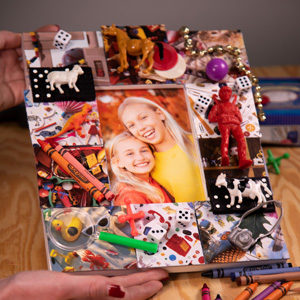 Shop for inspiration
Visit your local Goodwill NCW store to search for project inspiration. For this upcycled project, an "I Spy" game stood out in the store, and the concept came together from there.
Gather supplies
Once you find your main piece of inspiration, collect the other supplies you'll need. To create a colorful collage around the border of your frame, make it a game to explore the store for toys and other treasures.
Picture frame
Game pieces
Hot glue
Box cutter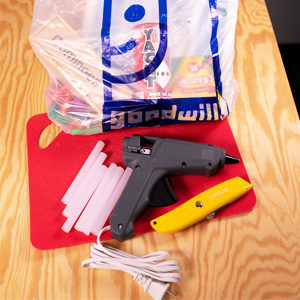 Have fun!
After you've gathered supplies, all that's left to do is have fun putting together your design. If you try your hand making an upcycled game frame, share it with us on Facebook and Instagram.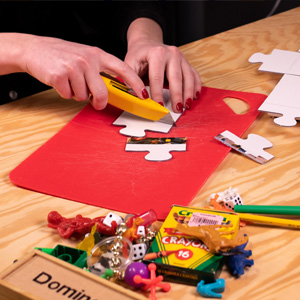 If you missed it…
Check out the other upcycled projects we've recently featured and get inspired to create your own unique fashions and décor.