The word "sheer" for a fashion trend can be a little intimidating, but don't worry, we have some great tips for you to keep in your mind for the next time you visit your local Goodwill.
Sheer Tops:
Yes, sweaters. There are so many different cut sweater and long sleeve options that have sheer sleeves. They're PERFECT for spring. You won't overheat and you'll be on point with your fashion. Though, tops with sheer sleeves of any length are a super simple way to add in sheer into your style!
Pair a tank top or dress with a sheer long sleeve shirt. You can wear the sheer shirt over or under the tank top. Play around with it and see what you like best!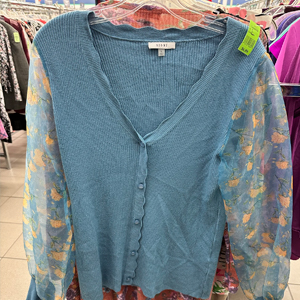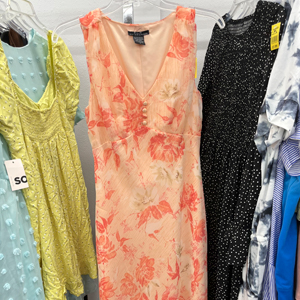 Sheer Dresses & Skirts:
Look for sheer layers. You'll often find these with a short knee length inner solid piece of fabric, with a long sheer layer that reaches your calves.
The same goes for dresses as it does with skirts. Also keep your eye out for sheer sleeves long and short.
Accessories:
Keep an eye out for beautiful sheer shawls. Look for color and texture for that added wow factor. The perfect pair to your sheer shawl is with a tank top or dress.
A sheer scarf is a great addition to your outfit. Accessories start at only $1.99 at your Goodwill NCW, so make sure to stock up on your favorites! Grab a pair of sunglasses for a fabulous added flare!