After a cool winter in Wisconsin, I'm so ready for some heat and sunshine! I'm already getting my summer wardrobe planned out in anticipation of warmer days. In addition to the basics like shorts, skirts, rompers, etc., it's great to have some staple accessories. Below are a few that you can be on the lookout for during your next thrift trip. These accessories, from your local Goodwill, will not only enhance your summertime style, but they are also very functional!
Tote Bags
You can never have enough of these. Totes are great on-the-go accessories for hitting the beach or road-tripping (or even thrifting). I like to use larger totes as overnight bags when I simply need to just throw some necessities together and go.
Colorful Scarves/Bandanas
Scarves and bandanas are extremely versatile. You can use them as hair accessories, bag accessories, and more! I've seen bandanas tied into cute tube tops (like this). You can even tie scarves into bags (here's a tutorial).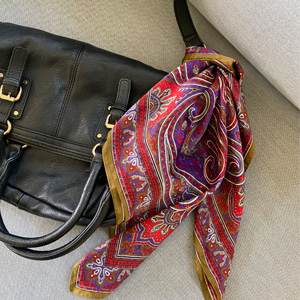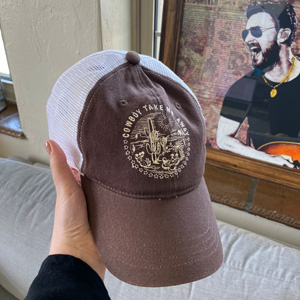 Statement Hats
Baseball caps, bucket hats, straw hats, etc. are fun options to get some shade. No matter your style, you can find a hat that'll be perfect for your summer wardrobe at your local Goodwill. Personally, I'll be on the hunt for cowboy hats to wear for upcoming concerts.
Stylish Sunglasses
This is the #1 necessity when it comes to summer accessories. I love a good pair of aviators, but it can be fun to mix it up with funky-shaped glasses or even colored lenses. You never know what you'll score while thrifting!
Everyday Tennies
Comfy shoes are the best option for day trips or other summer adventures. A staple pair of neutral-colored tennies are perfect since they can match just about anything. Seriously, you can have fashion and function!
Wherever your summer takes you, stay thrifty and stylish!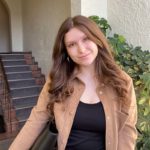 About Megan Roshak: A lifestyle blogger from Green Bay, Megan loves style, a good deal and supporting her local Goodwill. You can find her on Instagram @megan.roshak.