Upgrading your space with thrifted accessories can be simple and easy with some fun finds at your local Goodwill. While a complete room overhaul can feel daunting and expensive, we're here to share three budget-friendly ways to give your space a refresh. Sometimes all you need to give the room an uplift are some accessories.
Thrift a metal vase or plant holder. Rather than repot your plant, simply keep it in its nursery pot and set it in your new, thrifted piece.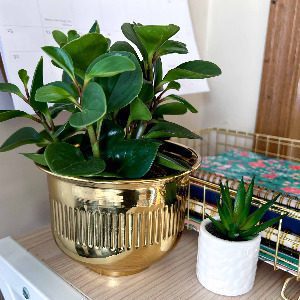 Regroup your paintings and photos to create a gallery wall. Pick up some wall vases at your local Goodwill and add in some faux succulents for a pop of color.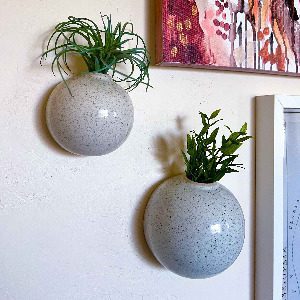 Restyle a bookshelf with some thrifted candlesticks, potted succulents and a bouquet made from silk flowers and a stylish vase. Add some height to your pieces by stacking books to elevate one or two elements.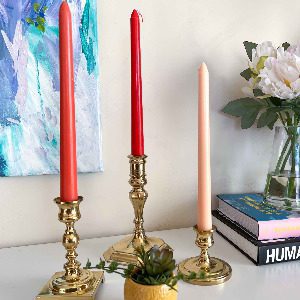 While you upgrade your space with thrifted accessories, remember to be mindful of other areas you could refresh. New throw pillows or a blanket can liven up a living space. A colorful canister to hold cooking utensils can brighten up a bland kitchen. Stackable or stylish storage containers can work perfectly in a bathroom space. Happy decorating!
Whether you love thrifting for the thrill of the hunt, to feel good about helping others or to help keep items out of the landfills, you'll find 1,000s of new items daily.
Find your local Goodwill NCW store