Ever heard of the idea of retail "therapy"? What is it about thrifting at Goodwill NCW that is so dang soothing?
We wanted to explore this question, as we have many fans (maybe you're one of them) who treasure hunt at Goodwill NCW for personal enjoyment and a retail experience you can't find anywhere else.
The Cleveland Clinic summarized research confirming the psychological and therapeutic benefits humans experience from shopping, including:
A restored sense of personal control and autonomy
An immediate sense of increased happiness
The release of feel-good chemicals in the brain
Eased feelings of sadness
Reduced anxiety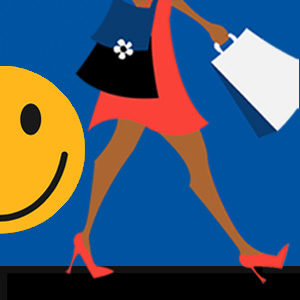 So if you need us, we're here for you. Stop into your local Goodwill NCW for a retail therapy session any time. No appointment needed. Walk-ins welcome. Mon. – Sat. from 9 a.m. – 8 p.m. and Sun. from 9 a.m. – 7 p.m.
Note: Check out this article about how to keep your shopping habits in healthy balance. Take good care of yourself and be well, thriftanista!