Halloween costumes for teens need to have it all. Teen Halloween costumes not only demand a flair for fun and personality, but they also need to stand out and be Snapchat and TikTok cool. Here are eight Halloween costumes for tweens and teens that make a statement.
Medusa: Best known for having hair made of snakes and for her ability to turn anyone she looked at to stone, this well-known character in Greek mythology is a powerful one to represent. A snake headdress is key and provides instant recognition along with a stuffed animal snake. A shimmery gown is pulled together with a gold belt to match the headpiece.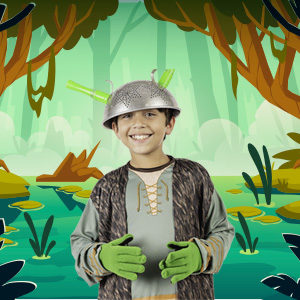 Shrek: This lovable ogre comes to life with an already made shirt combined with khaki pants, oversized green feet, green gloves and a homemade hat made from a colander and jump rope handles for ears. Make it a group costume by adding Donkey and Princess Fiona.
Flamenco dancer: This costume doesn't need much to go with it because the dress with colorful layers and gold embellishments and fruit headpiece are showstoppers that say it all! Channel your inner Carmen Miranda, add strappy gold heels and you'll be the talk of the party.
Witch: Have some fun with a witch costume by playing off other colors than the traditional black. This version is all white, but the colors of the season like purple, orange and green would be loads of fun, too.
Scarecrow: Halloween wouldn't be Halloween without this traditional costume that calls for a flannel shirt and denim overalls. Put on the signature hat, add some sunflowers to the pocket and stuff your sleeves with hay or raffia.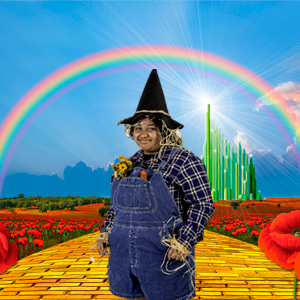 Zorro: Take on the sword-wielding vigilante and fight injustices everywhere with this character costume from the early 1900s. The cape, eye mask, hat and boots are key. The black shirt, pants and sash can be found in the clothing sections at Goodwill. You'll be legendary in this one!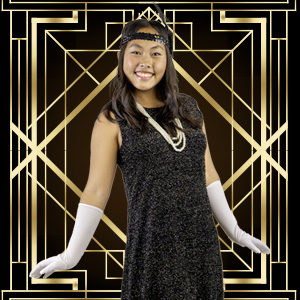 Flapper: A sequined black dress with fringe on the bottom only needs a few telltale accessories to complete the look. Black pumps — bonus points for Mary Janes, white gloves, pearls and a sparkly headband say you're from the Roaring '20s. Girls just want to have fun, after all!
Butterfly: If you are looking for stunningly simple, this is the one. A sheer and shimmery black dress is the basic piece needed to build on. Metallic face stickers and glittery butterfly wings set this look apart. Fly, butterfly, fly!
For other fun ideas, including hair and makeup tutorials, one-of-a-kind costumers and festive decorations, visit the Original Halloween Headquarters website.