Fresh air, sun, trees. Enjoy the outdoors and everything from camping and cookouts to festivals and fishing with finds from your local Goodwill. Get your outdoors fix at budget-friendly prices all while supporting our mission of Elevating People by Eliminating Barriers to Employment. Check out these 5 ways to enjoy the outdoors without breaking the bank.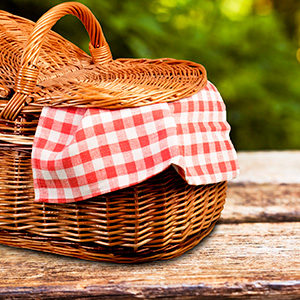 Cookouts
Connecting with the outdoors doesn't have to mean traveling far from home. Nice weather means getting the grill out, inviting a few friends over and having a cookout. Or mix up your meal routine and pack a picnic basket and take some treats to a neighborhood park. Look forward to grilling and chilling with your friends on a sunny day with a few secondhand items.
Camping
Camping is a great way to vacation on a budget and spend time with friends and family. If you're not careful, costs can add up quickly. Stop by your local Goodwill to save money on items that will be in the elements and get dirty or worn.
Sleeping bag, pillows and blankets
Clothes and outerwear
Utensils, cups, water bottles, dishware
Cooler
Books
Hiking/outdoor exploring
It's time to reconnect with nature. While you are camping, find great places to explore or hike. While you are looking for your camping gear, be sure to pick up these items to explore the great outdoors.
Hiking boots/walking shoes
Proper clothing
Backpack
Water bottle
Hat/sunglasses
Fishing
If you are wondering where to find inexpensive fishing gear that won't break your budget, it is easier than you think.
Fishing pole
Lures
Sunglasses/hat
Apparel
Tackle box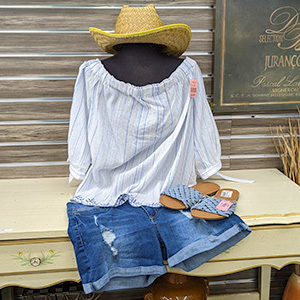 Festivals
If your current wardrobe doesn't fit the festival vibe, find fashions that meet your own unique style by shopping thrift. Get creative, have some fun and shop sustainably by looking for these must-haves at your local Goodwill:
Clothing
Jewelry
Hat/sunglasses
Handbag
Shoes, sandals or cowboy boots