Whether you're moving into a dorm or your first apartment, Goodwill has some budget-friendly finds you won't want to miss. Check out these 6 thrifting tips for your dorm or apartment.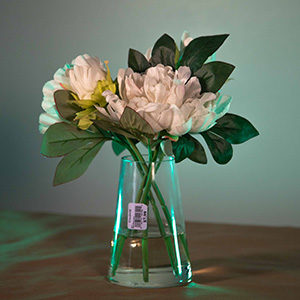 Décor
Make your dorm or apartment feel like home with your own unique personal touch with eclectic pictures, lamps, wall art and frames. Consider using a picture frame as a bulletin board by replacing the glass with thin corkboard or as a message board by painting the glass with black chalkboard paint. Use for reminders or on your dorm door for people stopping by to leave you a note.
Give your dorm or room some colorful cheer with the addition of flowers — real or otherwise. A thrifted vase makes the perfect container for your bright buds that can be changed out with the seasons. We've got other DIY ways to upgrade your space with thrifted finds.
Storage
A big issue, especially in a dorm room, is the lack of space. You'll want to make your small space feel as big as possible. Think vertically. One way is to use an overdoor hanger that can store everything from shoes to snacks. Another useful item is under-bed storage containers that can hold seasonal clothing or items that you may not use regularly.
Study space
You're going to be spending plenty of time studying, so be sure your study space is warm and inviting with plenty of light and fun accessories like pencil holders, shelves, journals and organizers. Coordinate the look and colors of your desk with the style of your room for a put-together feel.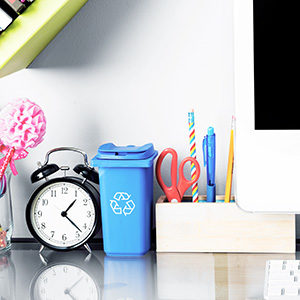 Blankets and pillows
Nip the chill by having a comfy blanket to grab while you study. Everyone needs a pillow or two for their bed or couch, whether stylish or functional, and throw pillows can be a great addition to your space to show off your personality.
Kitchen equipment and utensils
You can find all your kitchen items like pots and pans, plates, silverware, glasses, microwave, blenders or a coffee maker to get you going in the morning or to fuel all those all-nighters. Create areas in your dorm or apartment that make life a bit easier, like a cheerful and tempting coffee station for you and your roomies to use.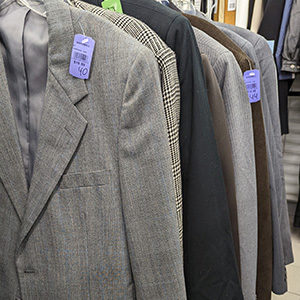 Professional clothing
This may not be a top-of-mind item when shopping for your dorm room or first apartment; however, you likely will need a few professional outfits — whether it's for an interview or a presentation. Shop your local Goodwill for dress pants, shirts, blazers and more. Don't forget shoes, tie, vest, belt or any other accessories you may need.