When I don't know what to wear on a summer day, I always can depend on a cute dress. It's a whole outfit in one that makes me feel confident and put together.
This summer, I've been building a wardrobe of vibrant-colored dresses that can be styled for a variety of occasions. Some I wear to the office, and others I've worn to summer weddings and parties. Whether you need a casual dress or a dress for an event, you can find beautiful options at your local Goodwill!
Here are a few dresses from my closet that I'm wearing this summer.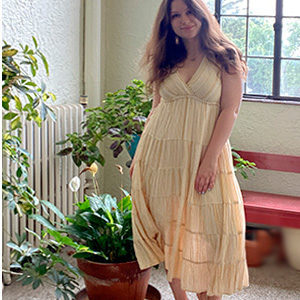 Yellow maxi
When I think of easy-breezy dresses, this is the first dress of mine that comes to mind. It's floor-length and tiered all the way up. The yellow stripes shout summer and sunshine. One of my favorite parts of this dress are the dainty ties on each side of the waist. This type of linen dress is perfect for farmers' markets and weekend day trips. I like to pair it with either simple tennies or strappy heels.
Tangerine puff
This dress is so fun for vacations and on any occasion that I want to wear something that pops. The poofy sleeves make it feel extra playful. I love to pair this dress with simple tan heels or my cowboy boots.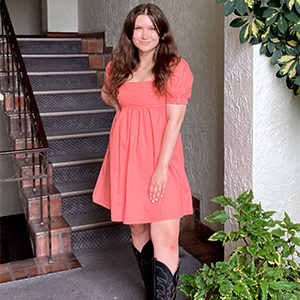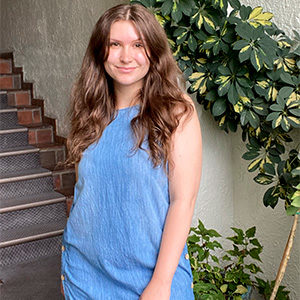 Denim shift
One of my favorite thrifted dresses has to be my denim dress. It's simple yet detailed. I like that it features wooden buttons along the sides and a fringed cut. This is a dress that I frequently wear to work and pair it with brown flats. If it's a cooler day, I'll add a light brown shacket.
Lavender babydoll
This flowy, babydoll dress is my new go-to for weddings and other formal events. It has a classy and posh look and pairs beautifully with my crystal-embellished tan heels. I like that it has a removable tie belt so I can cinch the waist or leave it flowy.
I appreciate that all of my dresses have their own unique look and qualities. That's the beauty of thrifting — you never know what one-of-a-kind finds you might score!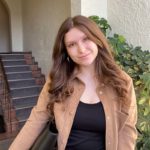 About Megan Roshak: A lifestyle blogger from Green Bay, Megan loves style, a good deal and supporting her local Goodwill. You can find her on Instagram @megan.roshak.