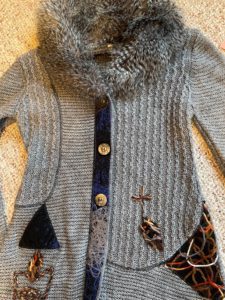 What a beautiful, wearable work of art. I'm talking about this mixed-media sweater I found at Goodwill.
Let's begin with the detachable faux fur collar. It gives you that extra cozy feeling. This sweater is layered with multiple fabrics, which give it an artistic flare. I love the pearlized-like buttons and the colors of the material, plus the stitching is remarkable. The blend of 70% acrylic and 30% wool is great, and the combination makes it less itchy yet super warm. I love the longer length. What do you think I should pair it with? Skinny jeans? Leggings? I think both would work.
Wearing art at $8.99! What a find. This is why I shop at Goodwill because not only do you help individuals in our community, but you also find clothes that speak to your own style. Might I add sustainable?
Shop GW! You will never leave disappointed!
Whether you love thrifting for the thrill of the hunt, to feel good about helping others or to help keep items out of the landfills, you'll find 1,000s of new items daily.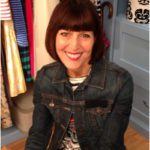 About Therese Bishop: Therese is Goodwill's fashionista and always is on the hunt for her next great treasure. She writes regularly about her fashion finds.