Close your eyes, take a deep breath in and slowly release it. While you release your breath, imagine a peaceful 2023 year. Here are a few tips to make your zen vision come to life.
Pick a space: Start small! Find a space to create your ideal zen vibe. Maybe it's a bathroom, bedroom or even your car.
Let go: Keep only what is necessary. Letting go is a great way to create a fresh start. Clutter can impact your ability to focus, and decluttering will help you start the year out with peaceful surroundings. A clear space equals a clear mind. Tip: Put your donations in your vehicle immediately. It gets those unwanted items out of the way, and you won't forget to donate them on your next trip to Goodwill.
Be mindful: Now that you've decluttered, be mindful when bringing pieces back into your space. Selecting items that serve more than one purpose is a great way to make the most of a space while reducing visual clutter. For instance, search the furniture section at your local Goodwill store to find an ottoman or side table that also solves storage issues for remotes or cords.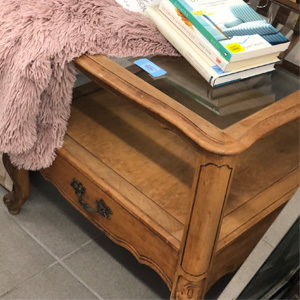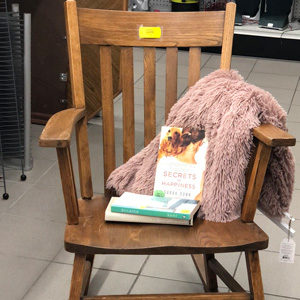 Embrace the natural sunlight: Leave the curtains open and let that sunshine in. On your next visit to Goodwill NCW, browse our wide selection for a good book, grab a new or previously loved fuzzy blanket and curl up on the couch in the sunshine.
Add some plants: Artificial plants are great for a low-maintenance option, although you get extra rewards from adding real plants with air purifying abilities to your space. Remember, be purposeful when adding to our space—only select a few greeneries to brighten things up.
Browse the candles: Invigorate your senses with candles, incense or an essential oil diffuser for that extra special touch. A soft Himalayan salt lamp would be a nice zen addition as well.
Keep it Clean: Look for large baskets on the shelves at your Goodwill store. Not only are they great for decoration, but they can also be a convenient place to store your blankets or tuck other items out of your way. Keeping your space clean is a great way to show yourself self-love this year. It also feels better to have a clean floor so you're not tripping over random items.
Wishing you luck on getting 2023 off to a zen start!