When it comes to saving money while shopping, secondhand is the way to go, spanning from clothing, furniture, household goods, and decor. Every trip to Goodwill NCW holds the potential for delightful surprises. You might stumble upon items you never considered or realize you needed something you hadn't thought of before.
Let's start with thrifted kitchen items. Often, my friends and I discover fun glassware to bring home. Recently, one of my friends stumbled upon potato-shaped bowls that she now adores. She loves showcasing them when enjoying her morning cereal, as these whimsical bowls bring her more joy than the standard ones. She managed to snag a set of nine for just $17.99, a mere $2 per bowl! In contrast, ordinary bowls, without the potato charm, can range anywhere from $2 to $20 when bought new.
Glassware can also be a valuable addition to your collection for parties and special dinners, instantly elevating your table setting. Whether it's a unique dish set or an elegant, frosted serving plate, Goodwill NCW can provide you with what you need.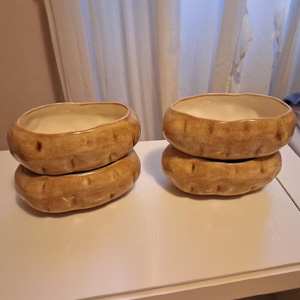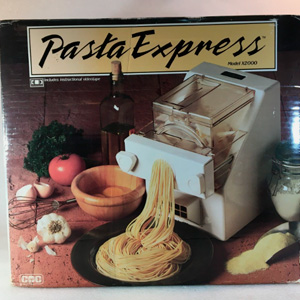 Another category of valuable finds are kitchen appliances. While it's essential to carefully inspect electrical components and ensure all pieces are included, buying secondhand can yield substantial savings. This option is ideal for those moving houses or college students working with tight budgets. A friend of mine recently acquired a pasta maker from a thrift store and couldn't be happier with the purchase, declaring it as "one of my best purchases." Not only is it a practical addition to her kitchen, but it also saved her a significant amount, paying just $10 compared to the $60 price tag for a brand-new one. Talk about remarkable savings!
Now, let's shift our focus to furniture and home decor. The same friend who scored the pasta maker also discovered a cubby shelf, priced at only $2 and in excellent condition. This versatile shelf serves as a storage solution for various items.
Whenever I visit a Goodwill store, I make it a point to peruse the furniture and electronics section because you never know what you will find. On one occasion, I stumbled upon a vintage leather couch, an absolute steal at just $20. If I had the means to transport it, it would have certainly found a home with me. A $20 couch is a fantastic bargain when compared to the $500 price tag of a new one. Such deals are a godsend for college students and families on a tight budget. Additionally, I often keep an eye out for shelves in the furniture aisle. Shelves are incredibly practical for storage purposes and can be visually appealing if decorated thoughtfully. Goodwill NCW consistently offers affordable solutions.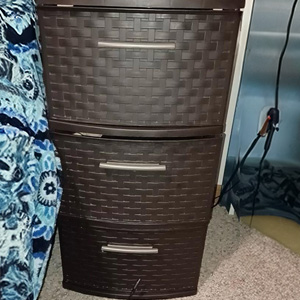 Now, let's explore my personal favorite: clothing. Approximately 70% of my wardrobe is comprised of secondhand fashion. Shopping for clothes at thrift stores is a passion of mine, primarily due to the substantial savings it offers in comparison to retail stores. With $60 at a typical retail store, you might be lucky to buy a pair of pants or a few shirts on sale. However, that same amount can stretch much further at Goodwill NCW, allowing you to potentially acquire four pairs of pants, four shirts, a pair of shoes, and accessories, and still have change left in your pocket.
The thrill of shopping secondhand lies in the hunt for unique and affordable finds. Unlike retail stores, where you often encounter repetitive items in similar colors and styles, thrift shopping offers a more exhilarating experience. It's a treasure hunt to sift through a variety of pieces to find that perfect addition to your wardrobe. Plus, you won't have to worry about showing up at school or work wearing the same outfit as someone else. The allure of finding distinct and budget-friendly treasures is what makes thrift shopping truly special.
Incorporating secondhand items into your shopping routine is not only an excellent way to save money but also an exciting adventure that can lead to unexpected and delightful discoveries. So, the next time you're out and about, consider giving Goodwill NCW a try!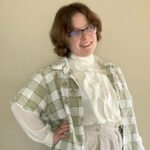 About Madison: A junior at Appleton North High School, is a thrifting enthusiast who loves exploring secondhand stores with her friends in search of unique and vintage finds. When she's not hitting the racks, she enjoys indulging her baking skills, whipping up delectable sweets for herself and others.