As Halloween draws near, the appeal of cool, creepy and pop culture costume inspiration comes alive. The key to unique and affordable transformations lies within the selection of secondhand finds at your local Goodwill NCW store. Step into sustainable and budget-friendly Halloween shopping as we explore the potential of plaid, with seven inventive costume ideas, all inspired by a flannel shirt.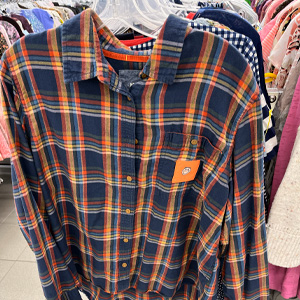 1. Lumberjack
Embrace your rugged charm as a lumberjack by pairing a classic flannel shirt with denim jeans and rugged boots. Top it off with a beanie and a playful prop axe for a look that's both effortlessly cool and undeniably outdoorsy.
2. '90s Grunge Rocker
Step into the grunge era of the '90s with a flannel shirt worn over ripped jeans and a graphic tee. Complete the look with combat boots and a disheveled hairstyle and embody the rebellious spirit of rock and roll.
3. Explorer
Adventure beckons as you transform into a curious explorer with a tech vest over your flannel shirt, cargo pants and rugged hiking boots. Add a safari helmet or binoculars to your ensemble and be ready to explore uncharted territory around the neighborhood for the best trick-or-treats!
4. Scarecrow
Get yourself a flannel shirt to serve as the canvas for this whimsical costume. Pair it with worn-in jeans and top the look with a floppy hat adorned with straw details. The scarecrow costume is a classic option that's perfect for both adults and children.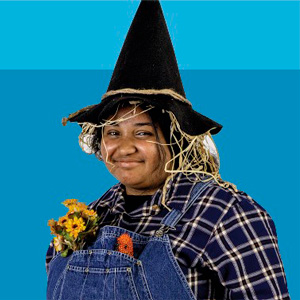 5. Festivalgoer
A flannel shirt can effortlessly merge with festival vibes when paired with distressed shorts, a flower crown, and eclectic accessories to capture the essence of bohemian chic. Dance to the rhythm of your own beat when you celebrate this Halloween.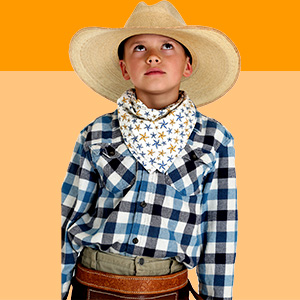 6. Cowboy or Cowgirl
For a Western-themed twist, transform into a cowboy or cowgirl with a flannel shirt as the foundation. Combine it with denim jeans, boots, and a hat to capture the essence of the Wild West. Whether you're wrangling imaginary cattle or two-stepping at a costume ball, you'll be saddled up in style!
7. Over-Enthusiastic Fall Fanatic
Embrace fall's warm hues with a flannel shirt, cozy overalls and pumpkin-themed flair. Elevate your costume with faux pumpkins and the quintessential touch, a pumpkin spice latte from Starbucks. Channel autumn's essence in scarf-cozy style, capturing those Insta-worthy moments amid pumpkin patches and apple orchards and relish in the ultimate basic fall statement!
Whether you're drawn to the rugged charm of a lumberjack, cowboy or cowgirl, the nostalgia of '90s, or are obsessed with all things fall, Goodwill NCW is your ultimate destination for transforming a simple flannel shirt into a Halloween masterpiece. When you create your Halloween costume with items from Goodwill NCW, you keep items out of the landfill and provide pathways that lead to sustained employment and improved financial sustainability for neighbors in our community.