Your next adventure is waiting! Let Goodwill NCW bring you closer to the travel experiences you crave. Through books, movies and cookbooks, you can visit dream destinations right from the comfort of your home. Check out the following suggestions to discover somewhere new.
Many great stories take place all over the world. Goodwill NCW bookshelves are full of possibilities, starting at $0.99. Some wanderlust book titles to consider:
1. Cheryl Strayed: "Wild: From Lost to Found on the Pacific Crest Trail." Hike with Cheryl as she explores the Pacific Crest Trail.
2. Paulo Coelho: "The Alchemist." The Alchemist follows an Andalusian shepherd on his journey to find treasure in the pyramids of Egypt.
3. Sarah Alderson "Can We Live Here?" Sarah and John quit their full-time jobs to travel the country in search of their new home.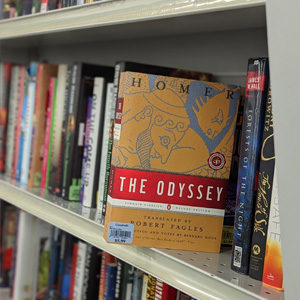 Movies can take you all around the world! The movie collection at your local Goodwill NCW store is priced at just $1.99 each. Browse our aisles with these helpful suggestions in mind.
Try reading these books and then watching the movie version and tell us what you think in the comments.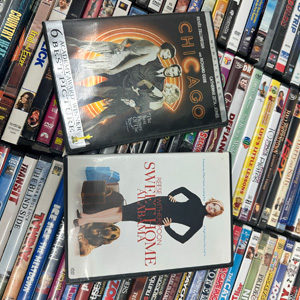 1. Robert Louis Stevenson: "Treasure Island." Go on an adventure with pirates, deserted tropical islands and maps marked with an X!
2. Jules Verne "Journey to the Center of the Earth." Enjoy a classic science fiction novel full of danger and adventure on the way to the earth's center.
3. Delia Owens "Where the Crawdads Sing." A women who grew up in the marsh alone becomes a murder suspect.
Also, consider checking out these adventurous movie titles.
1. "Indiana Jones and the Last Crusade." This action-adventure film, directed by Steven Spielberg, follows main character, Indiana Jones, as he searches for his father who has been taken hostage by the Nazis while on a journey to find the Holy Grail.
2. "Mamma Mia!" This movie takes place in the Greek Islands. Young Sophie invites three men who were at one time her mother's lovers. She is determined to find out which is her father.
3. "The Secret Life of Walter Mitty." This inspiring film is all about finding the courage to embark on an adventure.
Finally, what better way to explore, than to try cuisine from around the world! There are endless options. To find the right cookbook, here is what we recommend:
1. Let your Goodwill NCW store guide you. Browse our selection to find the perfect authentic cookbook.
2. Ask your friends and family if they have any great cookbooks from different cultures. Then, search for a copy in our stores.
3. Take away the intimidation factor of trying a recipe from a different culture by finding recipe books with "simple," "quick" or "easy" in the title.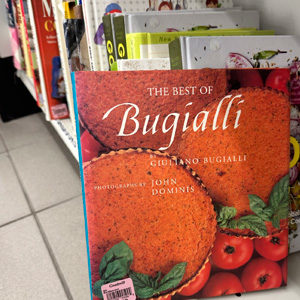 New discoveries and great memories are just around the corner. Bon voyage!