Keeping your kids on trend doesn't mean you have to spend a ton of money every year as the styles change and your children grow. Goodwill NCW has just the right clothing, at a fraction of the cost.
Trends to track
Bold Colors: Think coral, blue, yellow, bright red, mint, black, gray and shades of green.
Graphic shirts: They're in this year! Let your kids' personalities show through their clothing with their favorite characters or interests.
Patterns: Blocks, animal print, patchwork, knitted and stripes will all be trending this year.
Sneakers gain even more ground
The brighter and bolder, the better! Sneakers have been a staple in fashion for decades, but the style is constantly evolving. If you spot sneakers that are neon, have geometric prints, crazy colorful combinations or even glitter, grab them while they're still available!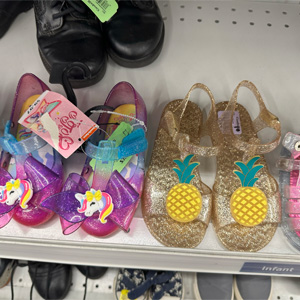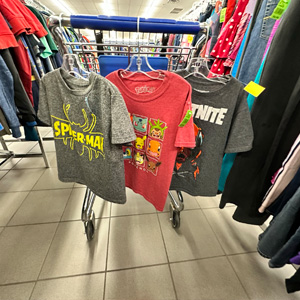 Stay classic
A great classic is just that, classic. Keep your current classics or add to your collection from Goodwill NCW. Classics trending this year include graphic tees, cardigans, jeans, cargo pants and shorts, denim jackets, and leggings. Classic footwear this year include boots, loafers and sneakers.
Puff sleeves stay stylish
We expect these statement sleeves to stick around for plenty more seasons to come. Puff sleeves are great on dresses, t-shirts, and even sweatshirts. They'll be sure to make your kiddos stand out with this effortless look!
Headbands are hot
Headbands are making a comeback this year. In fact, they're one of the hottest items! Accessories start at only $1.99 at Goodwill NCW, so make sure to stock up with some fun styles and colors.