Are you ready to transform a thrifted lamp into a unique masterpiece? In this step-by-step DIY tutorial, we'll show you how to breathe new life into an old lamp from Goodwill NCW using paint for the base and adding leaves to the lampshade. Let's get started!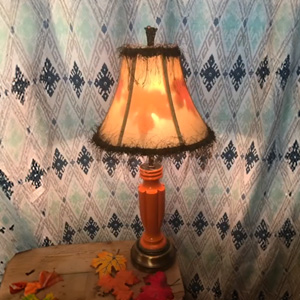 Gather supplies
Thrifted lamp from Goodwill NCW
Fun fall color of chalk paint
Paintbrush
Painters tape
Glue dots
Clear adhesive (glue or Mod Podge)
Artificial, fall colored leaves
Rubbing alcohol (to clean the lamp)
Twine (optional)
Visit your local Goodwill NCW or thrift store and keep an eye out for a lamp that catches your attention. Look for one with a shape and size that appeals to you.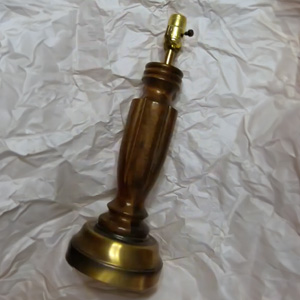 Before diving into the transformation, clean the lamp thoroughly to remove any dirt or grime. This will ensure that the paint adheres properly.
Choose a paint color that suits your style and the decor of your space. Tape off any areas of the lamp you do not want paint. Apply the paint evenly to the lamp base using a paintbrush. Two coats of paint may be necessary, allowing it to completely dry in between coats. Allow it to dry completely.
Add décor of your choice around the base if you wish. We used twine.
Using glue dots, attach the leaves to the inside of the lampshade. Be creative with your placement to create an appealing pattern.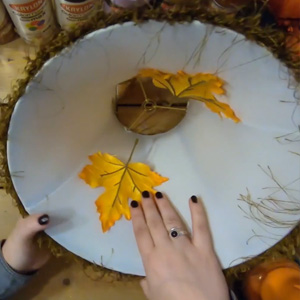 Once everything is thoroughly dry, reassemble your lamp. Turn it on and witness the enchanting play of shadows created by the leaves on the lampshade.
Step back and admire your work! Your once-forgotten thrift store find has transformed into a stunning piece of home decor that's sure to become a conversation starter.
This DIY project not only saves you money but also helps keep items out of the landfill. Happy crafting!
If you missed it…
Check out the other upcycled projects we've recently featured and get inspired to create your own unique fashions and décor.