These DIY Festive candlesticks can add a bright pop of color to your holiday décor – perfect for the winter season or any time of the year! With a variety of thrifted candlesticks purchased from Goodwill NCW and a colorful combination of paints, you can achieve this fun look.
DIY Festive Candlesticks Project Steps
Supplies needed:
Thrifted candlesticks in a variety of shapes and sizes
Multiple colors of spray paint or other craft paints and paint brushes
White candles
Purchase and prepare your candlesticks.
For this project, we thrifted a variety of candlesticks in all shapes and sizes. Remove any extra decorations or melted wax. Then, clean and prep them according to the directions on your paint.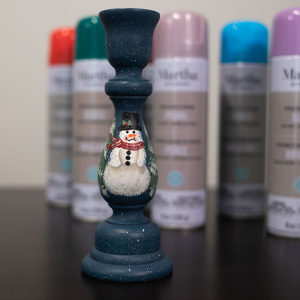 Pick your colors.
Determine the color you will paint each candlestick and begin painting. If you are using spray paint, make sure to paint in a well-ventilated area.
Dry and decorate.
Allow the paint to fully dry and place your candles in the candlesticks. Use plain white candles to tie the look together.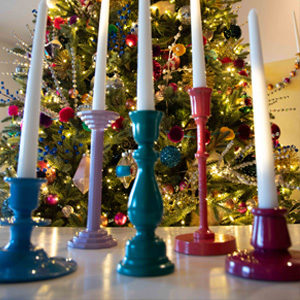 Make the scene merry and bright! Mixing and matching a variety of colors to fit your holiday theme or home décor will illuminate your space.