We are all in for a treat this Halloween as we greet ghosts, superheroes and princesses on our doorstep. Here are some make-your-own classic and creative Halloween costume ideas for kids that will be the hit of the neighborhood. Let the sugar rush begin!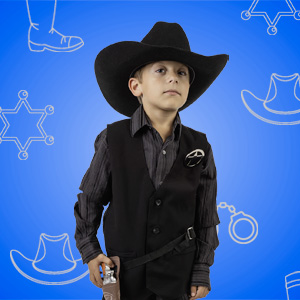 Sheriff: There's a new sheriff in town with this serious keeper of the peace. Look in the children's section for pants, a button-up shirt and vest. Add a hat, holster, badge and cowboy boots, and you're ready to get to work.
Baseball player: Play up your child's interests or hobbies with this winning costume that is so simple to put together with a thrifted baseball jersey, pants, hat, ball and glove. Play ball!
Wizard: We are mixing up something magical with this one! Channel your inner Harry Potter with help from a shimmery cape and matching hat. Toss on a beard and get something brewing in a black cauldron with help from a magic wand. Hocus pocus!
1950s greaser: Channel Danny from "Grease" and explore this classic costume that has stood the test of time. Cuff a basic pair of jeans, toss on a white tee and layer it with a black leather or vinyl jacket. Slick your hair back, grab a pair of shades and you're ready to rock and roll, baby!
Circus ringmaster: This costume is the greatest of all and will excite the crowd in spectacular fashion. A sequined red shirt and pants are topped off with an oversized coat. Shiny black shoes, a top hat and baton complete this look that will steal the show!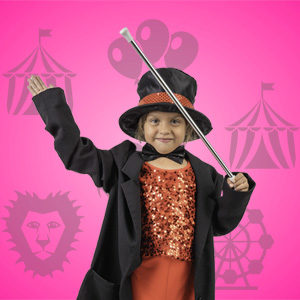 Pirate: Arrr, we put some creativity into this one, matey! With the help of some scissors, we gave our thrifted black pants for our little buccaneer a much-need jagged look. They're perfect with the red and white striped shirt, hat, eyepatch, sword and hook. Shiver me timbers!
Cow: Be the best America's Dairyland has to offer with this simple costume. A pair of spotted pants and a silly hat is all you really need to make a statement. Use your own tee or find a new-to-you option at Goodwill. Legen-dairy!
Viking: The accessories really make this one special. Get into character with this creative costume idea and go all out with a decorative shield, horned helmet, furry hand armor and curved spear.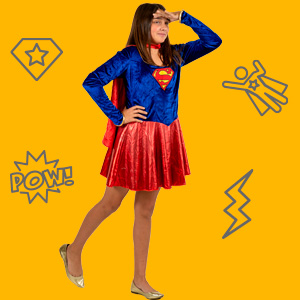 Spider-Man or superhero: Every Halloween, superheroes are at the top of the most popular costume list. It's easy to see why since little ones look up to these action-packed fictional characters. Whether your little ones wear one out of the bag or put together their own mix-and-match look, there are endless possibilities.